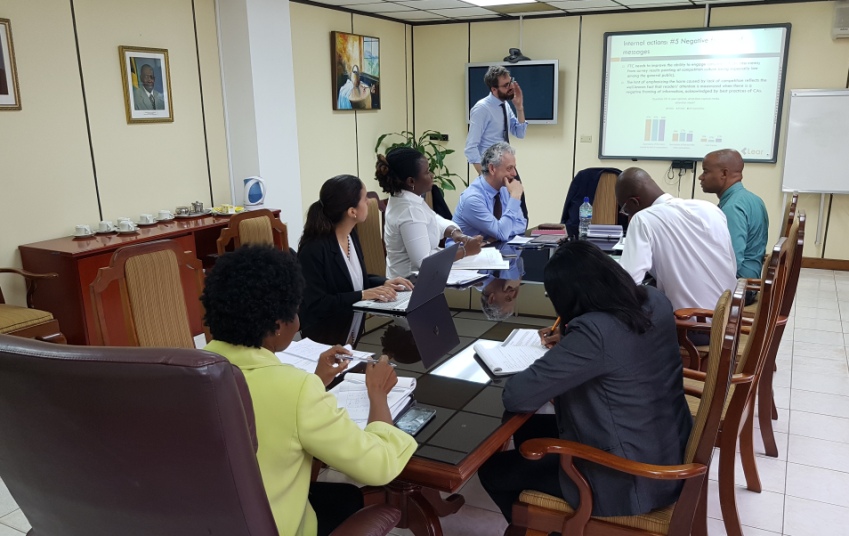 ---
On March 19 and 20, 2019, the Staff of FTC benefited from a workshop in competition advocacy conducted by experts from the Laboratory of  Economics, Antitrust and Regulation (Lear), which is a specialized economic consultancy firm, that offers a wide range of services in the field of competition policy and regulation. The training forms part of a consultancy service that Lear has been providing to the FTC for the project "Increasing the Effectiveness of Competition Advocacy in Jamaica." Areas covered at the workshop include institutional setting for competition enforcement; institutional cooperation with other government agencies; prioritization of sectors for advocacy initiatives and designing an effective advocacy strategy.
Competition advocacy refers to all non-enforcement activities of a competition authority that are geared towards the promotion of competition. These include market studies, public education seminars and cooperation with other public bodies.
The FTC will now undertake a series of one-on-one discussions with government agencies and regulators whose responsibilities may have an effect on competition or the structure of the respective market.